This year the Mayor is raising money for two local charities;
Felixstowe Carnival
Felixstowe Carnival Association is a local charity, who with a small dedicated committee arrange and put on an annual Carnival for the benefit of the inhabitants of Felixstowe and visitors to the area. A different theme is chosen each year and in 2019 this was 'Decades of the 20th Century'.
Each year a procession is organised through the town and then entertainment free to all is held at the current location on the seafront, ranging from live music on the main stage, craft fair, family entertainment area and fireworks to complete the weekend.
They are self-funding and each year they need to find about £30,000 to put on the Carnival and this is facilitate by way of sponsorship, selling advertising in their glossy 48 page programme, having traders on the seafront and within the Craft Fair, fund raising events during the year and those important donations from the public.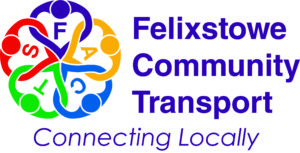 FACTS is a Community Transport service devoted to helping anyone of any age with a physical, cognitive or sensory impairment which limits or restricts use of public transport, in the Felixstowe and surrounding villages. They help and assist them to get away from the four walls of home, go to the doctors, dentist, opticians, care centres, church, clubs, shops and meetings. Their Mini-buses are a well known sight around Town as they cater for more than 1500 regular users each month. Many of whom regard FACTS as their window to the outside world. For more information please visit their website www.factsbus.org.uk