IMPORTANT NOTICE: New warding arrangements came in to being following the Town Council elections on 2nd May 2019 and Felixstowe has four electoral wards as shown in the map below.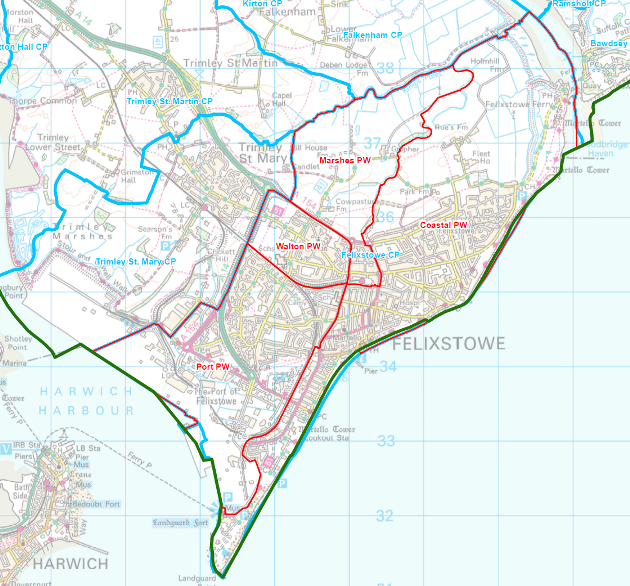 To find out more information and the contact details for your ward Member, click on their name. To view all Felixstowe Town Councillors click the button below. If you are not sure which ward live in please contact us and we can find out for you.
The ward map below is for the 2015-19 term.
All councillors