Felixstowe Cemetery
Felixstowe Cemetery is situated in Langley Avenue, Felixstowe IP11 2NA which is accessed via Grange Road. Our facilities are available to all and we welcome enquiries whether you are considering a grave burial, interment of ashes or one of our memorial offers.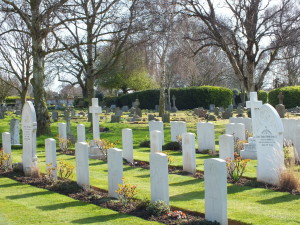 In most cases your Funeral Director or Stonemason will be able to advise and guide you through the process. However you are free to discuss your options directly with the Town Council by telephoning Janine Smith on 01394 288196 emailing janine.smith@felixstowe.gov.uk
Visiting Felixstowe Cemetery
The Cemetery opening hours are 8.30 to 4.00 p.m. from 1st October to 31st March and 8.30 a.m. to 8.00 p.m. from 1st April to 30th September. The Cemetery is open to the public every day of the year. For a plan of the Cemetery click here.
In an emergency the cemetery supervisor can be contacted on: 07802 911540
Burials normally take place between 9.00 a.m. and 3.00 p.m. from Monday to Friday. If you would like a burial to take place outside these hours or at a weekend every effort will be made to fit in with your requirements, although additional fees will be charged.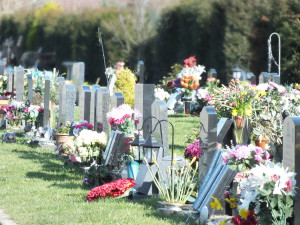 Elaine Wiggins, the Cemetery Superintendent or her assistants Roger Newson, Roy Proctor or Tom Minns will always be pleased to help you and they are based at the Cemetery.
New Memorial Garden in Felixstowe Cemetery
The Mayor of Felixstowe and fellow Town Councillors were proud to officially open the new garden on 12th April 2017.
The Garden offers many different types of memorials such as roses, plaques on granite edging stones or benches and a bespoke metal tree with leaves for memorial inscription as the centre-piece.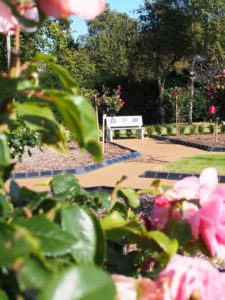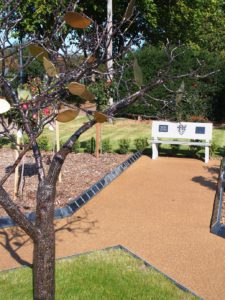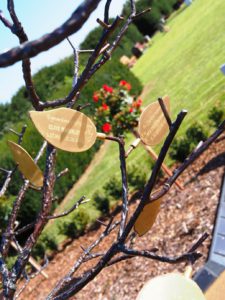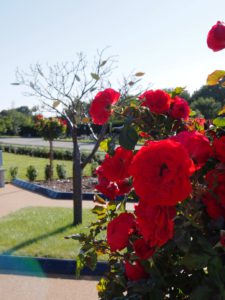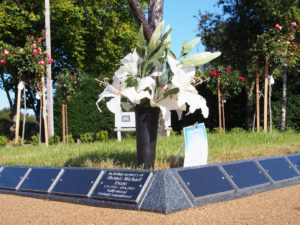 Sue Faversham, the Cemetery Administrator, or any of the Staff based at the Town Hall are happy to give any help or advice and they can be contacted at Felixstowe Town Hall from Monday to Friday between 9.00 a.m. and 4.00 p.m.
Regulations & Fees
Download the Cemetery Regulations
Cemetery Memorial Garden Fees 2018 – 2019
If your memorial service is being carried out by a Funeral Director, they will normally complete the necessary paperwork. However, for personal services such as scattering of ashes, you may need to complete paperwork – we are always happy to assist with this. Useful forms are available to download here.
Download the Interment Form.
Download the Purchase Form.
Download the Renewal Form.
Download to purchase Leaf, Rose Bush, Granite Plaque or Bench Plaque in Memorial Garden
Memorial Headstone Testing
If you are concerned about the safety of your memorial you can arrange for a Registered Memorial Stonemason to inspect your memorial for safety or ask for a safety inspection from a trained member of Cemetery Staff. The Town Council's inspection programme applies a proportionate approach to testing which will mean that any book, rest or footstone less, than 18 inches in height, will not be tested.
For further information on the memorial testing procedure please see the following guide:
Memorial Headstone Testing Procedure