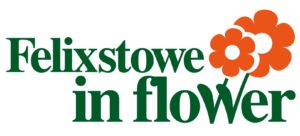 Felixstowe Town Council first introduced the Felixstowe in Flower scheme in 1985 to support the whole community in transforming the town with flowers each summer. In the first year 60 hanging baskets were sponsored by local firms and organisations and from these small beginnings a comprehensive community scheme has developed.
Felixstowe in Flower is a partnership which involves the whole community, supported by sponsorship. Our partners include local businesses, community groups, schools and individuals who are each able to participate in different ways. Whether by entering one of the floral competitions (which include gardens, floral containers, commercial premises, residential homes, public houses, hotel and guest houses, tallest sunflower, or school-led projects such as painting, grow-bags and environmental displays), or by sponsoring floral baskets or prizes, Felixstowe in Flower encourages people of all ages to care for their environment.
How to Get Involved
One very cost-effective way of supporting Felixstowe in Flower is by sponsoring one of our hanging baskets, tubs or troughs. From only £50, inclusive of VAT, sponsorship covers the purchase, installation, maintenance and watering of your display, plus a branded name plaque indicating your support! All sponsors are acknowledged and thanked at the Felixstowe in Flower Awards ceremony.
Calling All Gardeners and Businesses!
Now is the time to enter the Felixstowe in Flower competition. Entry is free and easy to do, and there's the opportunity to win prizes too.
Click here to download the Felixstowe in Flower 2019 Competition/Sponsorship Form. Alternatively, please visit the Town Hall to pick up a form. The Felixstowe in Flower launch event will take place at the Felixstowe Triangle Canopy on Saturday, 22 June, 10am – 12pm.
Further information about Felixstowe in Flower is available from sue.faversham@felixstowe.gov.uk.
| | |
| --- | --- |
| | Huge thanks to the East of England Co-Op Funeral Services, our main sponsor for 2019 and provider of gro-bags and sunflower seeds to the schools. |
And thank you to all of our wonderful sponsors for 2019 (as of 24/06/2019)
Though the scheme comes to life in the summer months, it is a year-round effort. The scheme is reviewed in the winter in ready for spring preparations and following the summer displays all the competition winners are honoured at the Felixstowe in Flower Awards Ceremony in the autumn. Around two-hundred people of all ages and from all sections of the community attend this Oscar-style ceremony to celebrate the wonderful contribution made to our town by so many people. The 2018 ceremony took place at Felixstowe Academy; see a list of all our winners here.